A beautiful morning, and a perfectly groomed skating surface. I did feel a little queasy to my stomach but decided to not let that get in the way.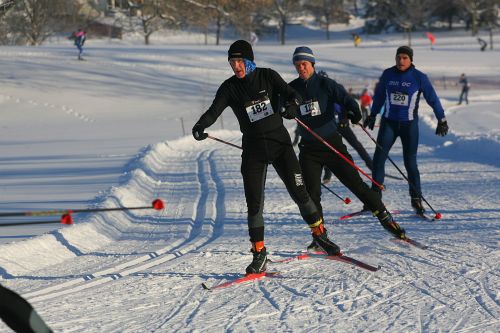 I'm the third in this group, bib #220.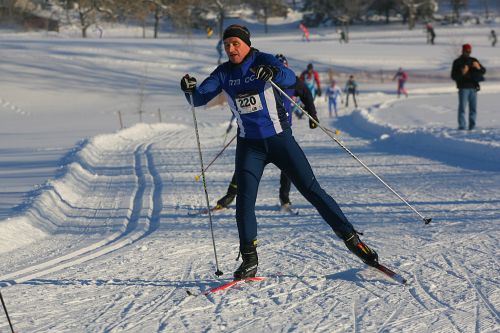 Looks like I am dying, after barely 1/2 of the first of two laps. Pictures can
be seen at skinnyski.com
Very happy with my performance, compared to
last year
, when my chip time was 39:26.3, while this year's is 34:02.3 .
Happy with my placement, too. 62nd out of 97 starting men. Last year I placed 88th out of 98 starters. See results at
endurancepromotions.com
. However, there is room for improvement, got to work my technique.